The Northern Territory Rogaining Association presents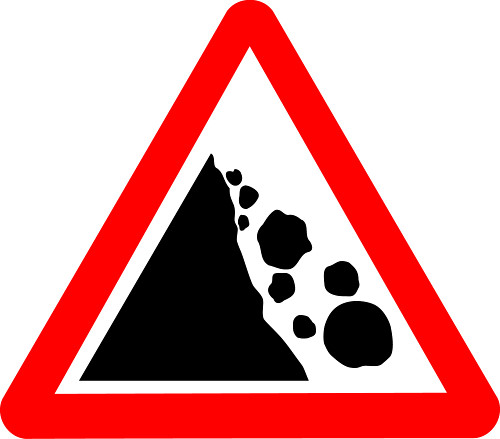 The 'Rock and Roll' Rogaine

The 2nd NT Championships

12-hr Roving / 24-hr Event
at Hayes Creek
2/3 June 2001, 12:00 noon Sat - 12:00 noon Sun

List of Results

Visited Checkpoints

Course Setter
Paul Sharp

Vetter
David Palmer, John Ulrichsen,
Annie Whybourne, Tony Galliford

---

The dry season is almost here with its cool nights and clear skies. Following the wet season this year, the course is promising to be exceptional, with an ample supply of water in the creeks and some delightful swimming holes.
Place:
Hayes Creek, located 150km south of Darwin near the Douglas/Daly river system. The area features rolling basalt hills and rugged sandstone for intricate and challenging navigation, with some faster, flatter country also. There is some fascinating gold mining history in this region, and natural gorges and springs to visit nearby.
Map:
Colour, 1:40,000 featuring 20m contours with supplementary 10m contours below 140m and with pre-marked controls.
Events:

24 hour - spend as much time out on the course as desired over 24 hours
12 hour - spend a maximum of 12 hours on the course, returning as desired
Both events will start at 1200 Saturday 2 June and finish 1200 Sunday 3 June.

Camping:
A large, attractive, flat, grassy area is available for camping at the caravan park at the Hash House. Access by sealed road which is on the Darwin to Adelaide bus route. There are ample toilets and hot showers. The Hash House will of course provide delicious nutrition. There are also a few demountables and cabins available at the adjacent pub. Having refreshed and recovered on Sunday afternoon, join us for a pub meal (self-funded), where we hope to have some live music to top the weekend off.
Transport:
Bus services stopping at Hayes Ck:

Greyhound: Ph: 132030
Dar 0845 HayCk 1055 daily HayCk 1035 Dar 1245 daily
Adult $29 each way; 14d advance $19; 7d advance $21

McCafferty's: Ph: 131499
Dar 0900 HayCk 1148 daily HayCk 1410 Dar 1645 daily
Adult $20 each way

Fees:

Membership NTRA - 1/1/01 to 31/12/01; $10 individual / $15 family.
Event fee - approximately $40 (to be confirmed) includes camping Fri-Sun, meals during 12/24 hr events, map, course information, administration, entertainment.

Contact:
For further information and entry forms contact John Ulrichsen on (08) 8948 1187 or email awju@ozemail.com.au
Other Events:
Dry season is all go in the Top End! Visit world heritage wetlands (sadly, this is likely to be the last year before Kakadu is completely invaded by cane toads), bushwalk in Kakadu NP, nearby Nitmiluk NP or canoe up Katherine Gorge. Swim in waterfall fed pools at Edith Falls. Visit historic Grove Hill homestead nearby or spa at Douglas Hot Springs. Swim at Butterfly or Umbuwurra Gorge Nature Parks. At this time of year many local Aboriginal communities have arts festivals and open days. Also around this time are: Darwin Runners & Walkers Club City to Surf 4km & 13km, regular Top End Orienteers events, and Darwin Triathlon Club's Enduro Race.
If you missed the Croc & Rock Rogaine in Litchfield National Park in 1999, we all had a great time! So don't miss out this time! Join us for a fantastic rogaine, competing with locals & interstate entrants.
---
RESULTS


The 'Rock and Roll' Rogaine

24 Hour Championship Event
Team
Team Members
Score
( hh:mm )
All
MO
MV
MS
WO
WV
XO
F
20
Tom Landon-Smith, Alina McMaster
2010
( 23:39 )
1
1
9
Peter Slade, Russel Willis
1220
( 24:06 )
2
1
1
1
10
Jenny Renning, Susie Bertei
1140
( 23:45 )
3
1
11
Susan Jacups, Peter Jacklyn,
Bruce Swain
920
( 23:36 )
4
2
4
Jon Potter, Geoff Thompson
630
( 23:37 )
5
2
2
19
Amber Hassall, Andrew Hassall
530
( 07:59 )
6
3
21
Verne Mitchell, Brian Forester
410
( 13:08 )
7
3
3
18
Stuart Holland, Nigel Watts
390
( 23:38 )
8
4
The 'Rock and Roll' Rogaine

Roving 12 Hour Event
Team
Team Members
Score
( hh:mm )
All
MO
MV
MS
WO
WV
XO
F
1
Jenny Mitchell, Peter Mitchell,
Paul Scott
1110
( 11:20 )
1
1
17
Ben Jucis, Rod Smith
600
( 11:51 )
2
1
5
Chris Slade, Sharon Jackson
560
( 11:33 )
3
1
12
Stephanie Lehoczky, Rob Taylor,
Paul Kennedy, Catherine Hickey,
R. McComiskie
360
( 09:36 )
4
2
15
Tim Kingston, Matthew Finnerty
360
( 11:21 )
5
2
24
Bev Hayhurst, Gwen Draper,
Andrew O'Loughlan
360
( 11:30 )
6
3
22
Margot Forbes, Cath Gaylard,
Tim Harper
350
( 10:42 )
7
4
16
Jeremy Sorensen, Donna Sorensen,
Nicole Green, Chris Wharton,
Andrew Harwood
250
( 07:58 )
8
5
8
Plaxy Purich, Millicent Crowe,
Byrony Crowe, Amy Hanna
250
( 08:34 )
9
2
1
23
Irene Wyatt, Julie Crawford
240
( 11:05 )
10
3
1
2
Gurmeet Singh, Alison Reid,
Julie Mastin, Ron Ninnis
230
( 09:56 )
11
6
3
Gabrielle Driver, Aaron Driver,
Renee McMahon
220
( 05:57 )
12
7
14
Maggi Richardson, Liz Coperman,
Elly Fontes
150
( 05:44 )
13
4
13
Loretta Cannon, Petra Jackson
130
( 04:48 )
14
5
7
Larraine Shepherd, Renate Mohrbach
70
( 04:24 )
15
6
2
14a
Maggi Richardson, Liz Coperman
0
( 01:48 )
16
7
---
VISITED
CHECKPOINTS


Visited Checkpoints

Combined 12 and 24 hour
Checkpoint
Teams
Visiting
12
14
20
12
21
3
24
6
30
4
31
8
32
3
40
15
41
8
42
5
43
8
44
2
50
10
51
7
52
7
53
2
54
2
55
1
56
2
57
1
58
1
60
15
61
5
62
9
63
2
64
4
65
4
66
9
67
2
68
1
69
5
70
7
71
2
72
8
73
1
74
4
75
1
76
2
77
2
80
8
81
5
82
5
90
4
91
2
100
3
110
1
120
7